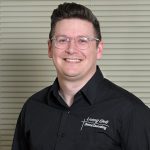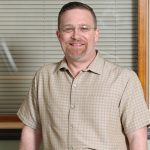 Our Philosophy of Pastoral Counseling:
Under the direction and clinical supervision of Jeanette Trotter, LCPC, NCC, our Pastoral Counselors are committed to the same professional standards and code of ethics that are essential in Clinical Counseling.  We believe quality counseling services must consist of the right mix of empathy, understanding, research and experience, producing the best possible results in client outcomes.  There are many advantages to seeking Pastoral Counseling with Clinical Supervision.
#1. Appropriate level of care. Matching you with an appropriate level of care provider is just the beginning of a successful client-counselor relationship.  Our Pastoral Counselors are qualified to help you by knowing when to refer clients for more in-depth clinical services or life coaching.
#2. Affordability. Through the utilization of Pastoral Counseling, professional counseling is made more affordable. Our Pastoral Counselors receive regular clinical supervision from Jeanette Trotter, LCPC, NCC.  You will have a team of professionals on your side helping you find sustainable solutions.
#3. Assurance. We understand that it is "normal" for clients to include "spiritual discussion" in the counseling process. Our Pastoral Counselors are not only counselors, they are experienced pastors who have a heart for people. They work with individuals and families every day who seek sustainable solutions to real life issues. We believe that "spirituality" represents the heart, the center, the core of a person. Spirituality defines what we believe about life and ourselves. Our Pastoral Counselors understand that for many clients this is where the counseling process must begin.
#4. A thoroughly holistic approach.  Problems can be complex and end up impacting many areas of life.  Pastoral Counseling does not fall under the category of "managed care" where insurance companies may limit the number of sessions per calendar year. Pastoral Counseling is different in that since it is "private pay" it can be expanded for as many sessions as the client and counselor deems beneficial.
Ready to get started? Give our office administrator a call at 815-677-9196 or email at jeanettetrotter.lcpc.ncc@gmail.com to discuss counseling possibilities or set up an appointment.